...or Knit it Yourself's! Here's a few for you to enjoy and make over the New Year break (or now if you're still on holiday)!
Design*Sponge has a great archive of DIYs for all occasions and this includes a few knitted ones! Here we have some lovely knitted glass covers for any recycled jars you may have lying around at home and are using but are a little on the plain side. You will need to know how to knit in the round on DPNs, purl, cable and increase/decrease. They are suited to an advanced beginner or intermediate level knitter.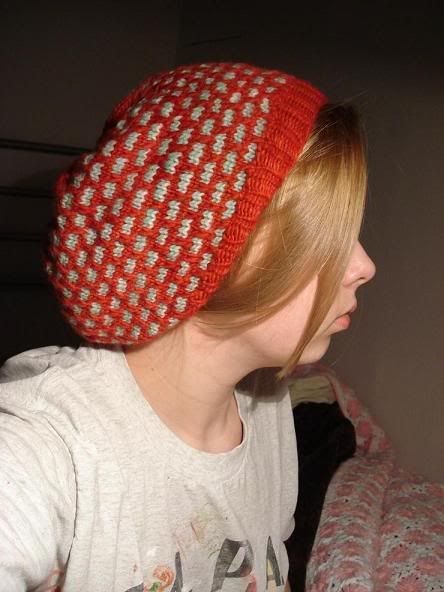 The Craftster community is also amazing for all things crafty and I found this lovely slouchy Tam on there. It uses 2 colours but you don't need to know Fair Isle or any fancy techniques as each row is knit independently in your colour choice. It is another one for an advanced beginner/intermediate knitter and requires knowing how to knit in the round on DPNs, purl and increase/decrease.
One of my favourite knitters, Stephanie of Tiny Owl Knits, occasionally puts out free patterns and these oh so whimsically beautiful wrist-ees are one of those! Find the pattern
here
on her blog or on Ravelry if you have an account. And help support her by buying her other fantastic patterns. I currently knit up the Deer Hat with Antlers pattern and can't stop wearing it!
I hope you have liked these few free KIYs and I'll be back soon with many more!
xx Knitter Love, Jackie xx